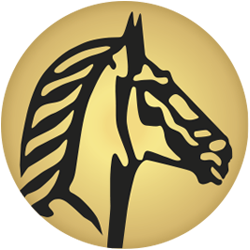 What is the Role of an International Trading Company?
Given fast-paced industrialization, trade liberalization, and growing competition, international trading has become more complex than ever. Therefore, many businesses today entrust the process to a professional trading company like SUISSE COMMODITY, having vast experience in international trading and knows that market in and out. They do not manufacture or market any commodity directly, but only facilitates the process by importing goods and raw materials from their point of production and exporting them to where the demand is high.
In many cases, a trading company acts as an intermediary, bridging the gap between an exporter and importer – negotiating for the best trading terms, ensuring payment & delivery of goods, and achieving profitable outcomes for both the parties to trade. Such companies typically trade high volumes of raw materials, generic pharmaceuticals, food, and non-food items, heavy machinery, chemicals, etc. Partnering with an internationally recognized trading company helps build trust with regard to payment and timely delivery of goods as mentioned in the trade agreement. 
Discussed here is the role that an international trading company plays in boosting global economies and ensuring rewarding business opportunities for the clients. 
 1. Identifying a high-potential market for lucrative investment opportunities 
For seamless global trading and economic development, it is crucial to discover a market that is worth investing in. Typically, a trading company has a vast knowledge of international markets, type and interests of potential end consumers, and opportunities available. They leverage this knowledge to identify exporters and importers for a particular commodity, ensuring good returns. The objective is to facilitate trading from the point of high supply to the point of consumption.  
 2. Striking the Best Deal with Strategic Negotiations
This is another important role of trading companies like SUISSE COMMODITY. They have vast industry experience and the skill to negotiate with the partners to trade and get the most profitable deal. Their proficiency lies in importing bulk amounts of commodities at most competitive prices and reselling (export) the same to an importer in another market with a higher profit margin. 
However, their objective is to make the best trading agreement that is mutually beneficial to both parties. This is with regard to payment terms and delivery of goods. 
 3. Inspection, Certification, and Insurance
Once the goods are procured from one country, the trading company will thoroughly inspect the commodities to ensure high quality and validate the goods are delivered as mentioned in the trade agreement. Upon inspection and quality assurance, the goods will be certified and insured before being exported to another company. This helps mitigate the risks on the buyer's end, ensuring the goods exported are of the highest quality and fully insured against any uncertainty. 
 4. Shipping and Logistics Management
From importing the goods to exporting the same to another country, the trading company will take care of the entire shipping and logistics process. This will ensure prompt and reliable trading while you can focus your time on the core business. 
By facilitating seamless trading between two countries and building trust, trading companies like SUISSE COMMODITY play a pivotal role in boosting economies and nurturing profitable trade relationships.